Sheila Jackson costume designer for the Upstairs, Downstairs TV Series, artist, illustrator and writer, died peacefully on 4th February 2011.
Shelia worked on all 68 episodes of Upstairs, Downstairs (1971-75).
The series, which covered the period from 1903 to the 1930s, was a virtual encyclopedia of the way the British classes lived and dressed, and Jackson received a Bafta nomination for her costume design.
Shelia's costumes designs gave us a true glimps of how the
British classes lived and dressed.
Shelia was born in Walsall, in the West Midlands, the daughter of a pharmacist, she attended Paignton school, Devon, and then the Central School of Arts and Crafts in London
Her television career started in the 1950s with the BBC's set-design department.
Then, when commercial television started in 1955, she stirred first to Rediffusion, then to London Weekend Television, where she worked on all 68 episodes of Upstairs, Downstairs (1971-75).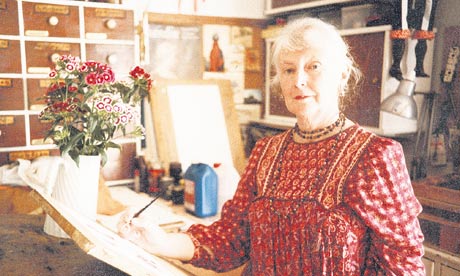 Shelia was also a well published and respected author.
Simple Stage Costumes (1968) and Costumes for the Stage (1978).
Shelia disliked the practice of copying wardrobe items from illustrations in ancient theatre manuals she urged designers to look for inspiration from their day-to-day lives and look more carefully at old postcards or the designs on china.
A true inspiration in the world of costume design and TV.