Greetings Chaps & Chapettes.
Whilst on my recent travels in North Africa I had the pleasure to find the time to read this wonderful moving,sometimes sad but always heart warming book writen by Eva Petulengro about her wonderful Romany childhood.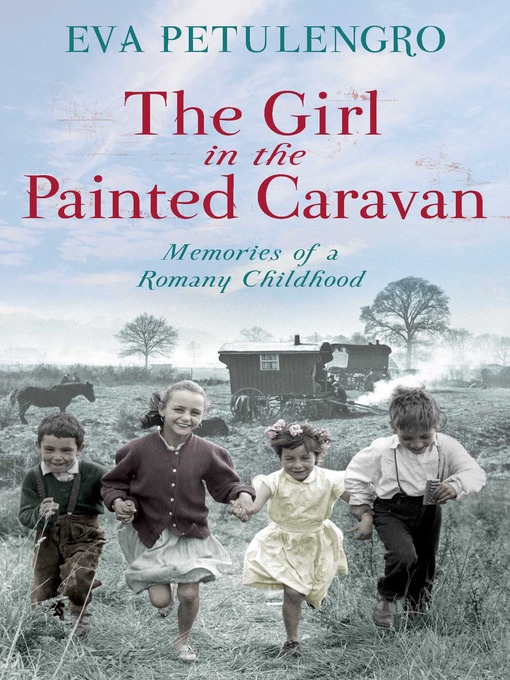 .
Born into a Romany gypsy family in 1939, Eva Petulengro's childhood seemed to her to be idyllic in every way. She would travel the country with her family in their painted caravan and spend evenings by the fire as they sang and told stories of their past. She didn't go to school or visit a doctor when she was unwell. Instead her family would gather wild herbs to make traditional remedies, hunt game and rabbits, and while the men tended horses to make a living, the young girls would join the women in reading palms. But Eva's perfect world would be turned upside down as the countryside became increasingly hostile to all travellers. Eva describes the wonderful characters in her family, from her grandfather 'Naughty' Petulengro to her four beautiful aunts who entranced everyone they met, as well as the fascinating people they came across on the road. Moving, evocative, romantic and funny, "The Girl in the Painted Caravan" vividly captures a way of life that has now, sadly, all but disappeared.
I remember my grandfather had the greatest respect for the Romany people and said they were the finest horse men.
I was always told he would only ever buy his horses from a Romany.
There has long been a cultural affinity between the Romany and the Cockney - the free wheeling barrow boy and market trader, the rag and bone man, the scrap metal merchant and coal man with his horse and cart. Romany words such as cushti, wonga and chavvy have made their way into the language of the Londoner, just as elements of rhyming slang are heard amongst Travellers.
Eva with Babs Winsor.
Eva today as beautiful as ever
I highly recommend that you find the time to read this book.
Toodle Pip.