I firstly I must apologise for the tardiness of my complying with the term of accepting the Stylish Blogger Award that I was so graciously given recently this was due to pressure of work..... anyhow.......with out further a do.........
I would like to present the following seven bloggs The Stylish Blogger Award......
Tea with the Vintage Baroness.
Vintage Loveing Libraian in 6 inch heels.
Micheles Vintage Knitwear.
And here are the
Seven things you don't / didn't know about me................
1st. Never Again
Several years ago I did a tandem skydive for Charity ... would I do it again ... Not on your nelly...
2nd.
Belated thank you's.
My English Master Mr Lidard will remain forever in my heart as he planted the love of the English Language and therefore reading in to my life and for that I will remains forever grateful...
A true Gentlemen & Scholar.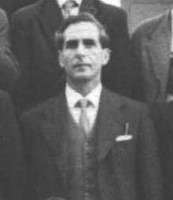 Mr. Liddiard
From (1939-45) Mr Liddiard was a Lieutenant in the Royal Navy in charge of a motor Torpedo boat!!!
3rd
Also whilst at secondary school I was lent by my Form Mistress a copy of 10 Rilington Place the infamous Christie Murders.... I am ashamed to say I still have the book... which I treasure.
On seeing the film staring Richard Attenborough who looked so like Christie.... weird....
I thought it was every bit as good as the book and remains to this day one of my favourite books to read and films to watch

John Reginal
Hlliday Christie.

4th Heroins
The Women prisoners of the Japanese during WWII are I am afraid to say very much in my opinion the forgotten heroins of WWII.
The horrific treatment these women both civilian and military suffered at the hands of their Japanese captures in WW II is hardly ever spoken about.
Mavis Cullen (L) with Matron Kay Parker
Before their posting to Rabaul
Eleven civilian and six army nurses were taken to Japan as Prisoners of War from Rabaul in 1942, they lived in the most inhuman appalling conditions from 1942 to their reslease / liberation in 1945.
5th
Every time I vote I give up a quite prayer to all of those brave Suffragettes who's tireless efforts and sacrifices lead to me having the automatic right to vote.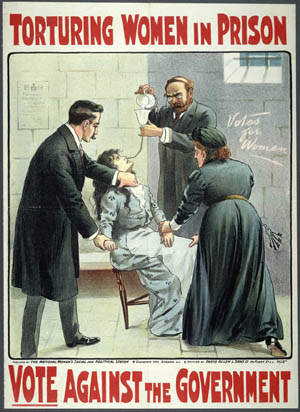 6th
Gladies Alwyn know to many as The Little Women from the FilmThe Inn of the Sixth Happiness.
I read this book her autobiography the first time in my late teens, brought second hand and still treasured.
The book is more amazing than the film, one very determined single minded lady.....
7th
Last but not least......
I have an unending passion for Steam Trains, Model Railways and all vintage motor vehicles, I am what you would call "A petrol head"
If I had the money, space and time I would own a Steam Train(s) with Railway Station Trolly Bus, Tram, Plane,, Motor bike with /without side-car, Caravan, Fire Engine, Ambulance, Lorry,
Post office van both large and small.
The list goes on and on...... and of course I would have the LARGEST vintage wardrobe of vintage outfits to go with each and every vehicle......
oh a girl can dream ........ zzzz.