If you are looking for a vintage way to while away a few hour in splendid company why not trot alone on the 19th of this month to.....
The Gentleman's Library Sale at Bonhams London which is now in its 11th year.
Unique to Bonhams, the sale features all kinds of objects that may have been found in a Victorian or Edwardian Gentleman's Library from fossils to cigarette boxes, leather armchairs to globes, chess sets to family portraits.
During the war, portraits of Churchill were important propaganda tools but he rarely actually sat for them. In 1944 he did so, briefly, for the artist Frank O Salisbury who had already painted him many times.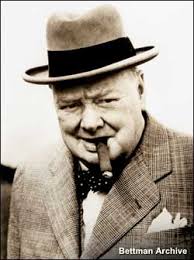 When the Prime Minister left, he discarded his half smoked cigar which the painter kept as a
souvenir. It has been in the family ever since and is estimated at between £600 and £1,000.
And also up for sale is a Christmas presents from the Duke and Duchess of Windsor to their private secretary of ten years, Mr Victor Waddilove, the gifts include a gold pen knife and a silver beaker, both engraved with the ciphers of Edward and Wallis.are among a small archive of memorabilia connected with the
controversial couple (£2,000-2,500)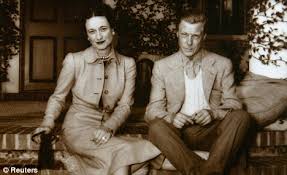 How I would love to own just a somthing own or given by iether the Duke or Duchess of Windsor.
Maybe one day.....